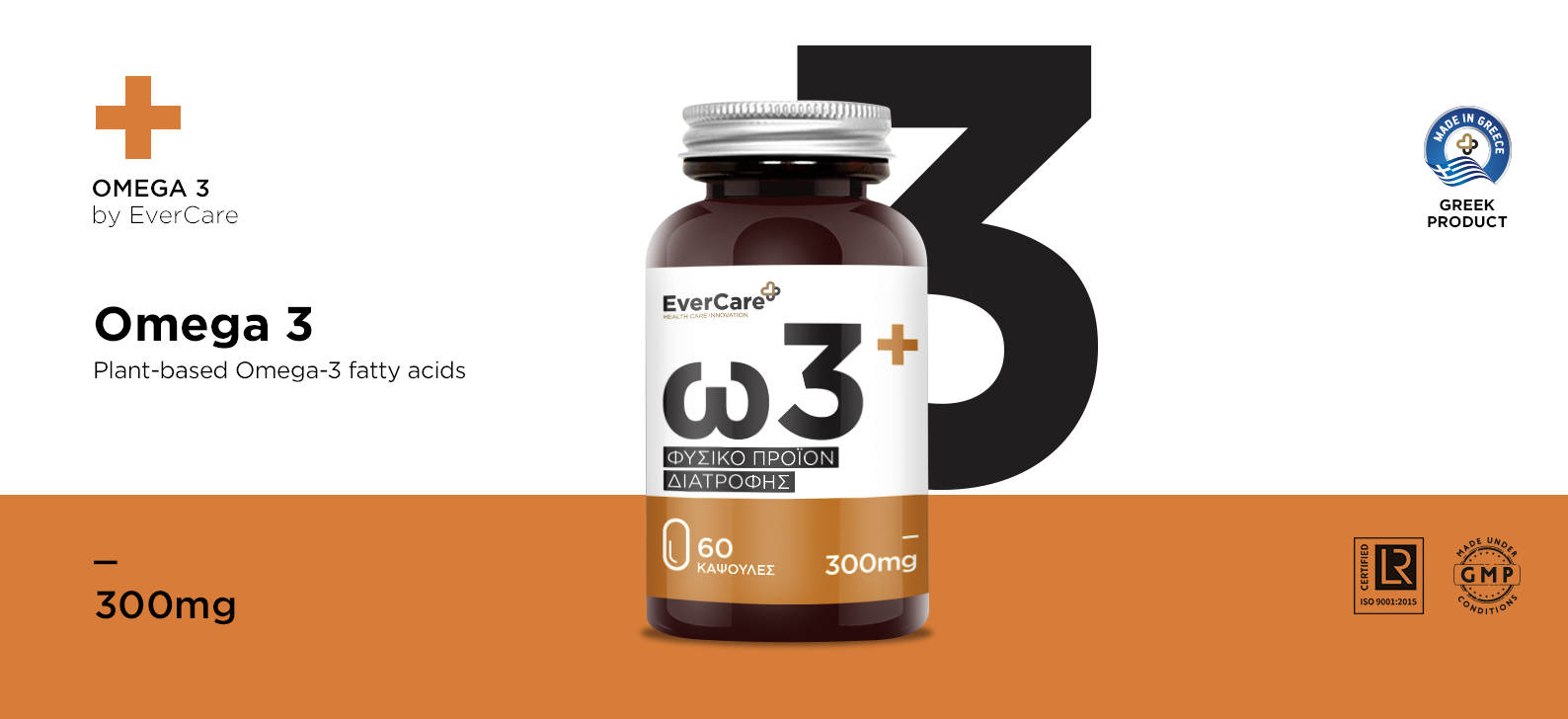 Omega 3 - 300mg
Plant-based Omega-3 fatty acids.
Highly suitable for:
Managing triglyceride levels
Lowering blood pressure
Enhancing cardiovascular protection
Reducing inflammations
Maintaining normal brain function
HIGH NUTRITIONAL VALUE
60 CAPSULES

GREEK PRODUCT
Nutritional information
Omega 3 powder (Linum usitatissimum Linn)
Per capsule: 300mg
Other ingredients: Microcrystalline Cellulose, Magnesium Stearate.
Instructions for use: ​ Take one capsule per day with a full glass of water.
Storage instructions: Keep the product in a cool dry place (<25°C).