React® HyPerVital
React
®
HyPerVital
contains a number of ingredients to:
4
Reinforce the normal function of the immune system: folic acid, b-carotene, vitamins B6, B12 and D, Active8®
Protect cells from oxidative stress: folic acid5, b-carotene, glutathione6, acetyl coenzyme Q107, Active8®, SOD8
Support normal steroid hormone synthesis and metabolism as well as hormonal activity regulation: Vit Β5 and Vit Β6, respectively.
Product features
Complete formula with 14 nutrients and EverCare's molecular complex Active8®.
Vitamins, minerals, trace elements and stem cells!
6 ingredients to fortify the immune system.
6 antioxidant ingredients in a single dose.
High-concentration boosting ingredients.
Convenient drinkable sachet format.
Excellent taste.
Developed and manufactured in Greece.
Benefits
B-carotene and vitamin E: dietary intake of b-carotene
and vitamin E is inversely proportional to the risk of
developing cervical cancer.9
Folic acid: its low levels are associated with an increased risk of cervical cancer.5
Acetyl Coenzyme Q10: plasma concentrations of coenzyme Q10 and vitamin E are inversely proportional to epithelial lesions.6
​Glutathione: major antioxidant for somatic and germ cells.7
Each pack contains 30 drinkable sachets promising great taste










GREEK PRODUCT

National Organization for Medicines (EOF) Notification Number: 125481-07/12/2018
The notification number assigned by EOF is not equivalent to a marketing authorization by EOF
_
References
1. WHO. Comprehensive Cervical Cancer Control. WHO Libr Cat Data. 2014;364.
2. Επίσημοι ισχυρισμοί υγείας EFSA Health Claims.
3. Bell MC, Crowley-Nowick P, Bradlow HL, et al. Placebo controlled trial of indole-3-carbinol in the treatment of GIN. Gynecol Oncol. 2000 but not significantly associated with increased risk of invasive cervical cancer. / NUlr.2001; 131:2040-2048.
4. Lee GJ, et aL Antioxidant vitamins and lipid peroxidation in patients with cer-vical intraepithelial neoplasia. Journal Korean Med Sci. 2005 Apr
5. Marshall K. Cervical dysplasia: early intervention. Altern Med Rev.2003; 8(2):156-170.
6. Adeoye O, Olawumi J, Opeyemi A, Christiania O., 2017.
7. Palan PR, Mikhail MS, Shaban DW, Romney SL., 2003.
8. Guo L, Zhu H, Lin C, Che J, Tian X, Han S, et al., 2015.
9. Mikhail MS, Palan PR, Romney SL. Coenzyme Q10 and alpha tocopherol concentrations in cervical intraepithelial neoplasia and cervix cancer. Obstet Gynecol. 2001;97:3S.
10. Palan PR, Mikhail MS, Basu J, Romney SL. Plasma levels of antioxidant beta-carotene and alpha-tocopherol in uterine cervix dysplasias and cancer. Nutr Cancer. 1991;15:1320.
11. Palan PR, Mikhail MS, Shaban DW, Romney SL. Plasma concentrations of coenzyme Q10 and tocopherols in cervical intraepithelial neoplasia and cervical cancer. Eur J Cancer Prev. 2003;
12. Piyathilake Cj et al. Lower risk of cervical intraepithelial neoplasia in women with high plasma folate and sufficient vitamin B12 in the postfolic acid fortification era. Cancer Prev Res. 2009; 2(7): 658-664.
13. Weinstein SJ et al. Low serum and red blood cell folate are moderately J Nutr. 2001 Jul;131(7):2040-8.
14. Active8: EverCare's patented molecular complex.
Ingredients

Quantity per 10ml sachet

Recommended Dietary Allowance (RDA)

Folic Acid

800μg
*400%

B –Carotene 10%

100mg
**

Vitamin D3 100000IU

20mg
*1000%
Vitamin E 50%
60mg
*250%
Vitamin B1
2mg
*180%
Vitamin B5
6.5mg
*110%
Vitamin B6
2.7mg
*190%
Vitamin B12 0.1%
2.75mg
*110%
L-Glutathione
300mg
**
Co Q10
40mg
**
SOD
1μg
**
Marigold Extract
100μg
**
Red Algae Powder
3mg
**
Fucoidan seaweed
800μg
**
Active8®
EverCare's patented molecular complex
58mg
**
Other ingredients: Xanthan gum, Citric Acid, Sodium Citrate, Potassium Sorbate, Sodium Benzoate, Sucralose, Banana Flavor.
*RDA /**No RDA established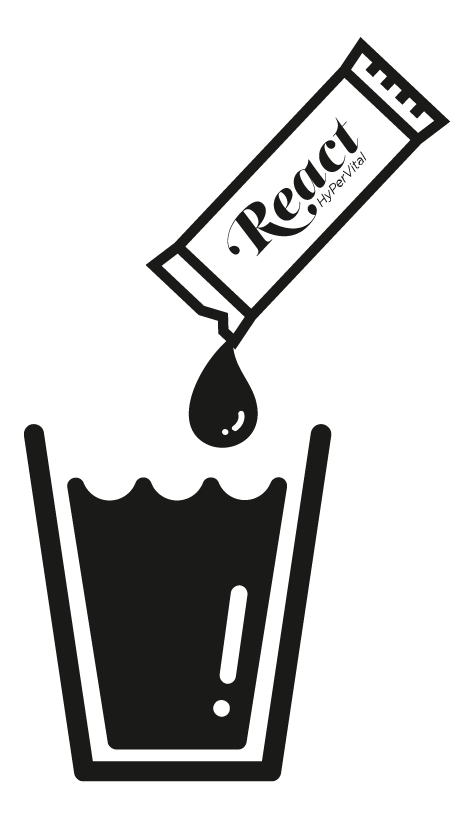 Instructions for Use:
To be consumed once (1) daily, dissolved in a glass of water during meals or according to your doctor's/pharmacist's instructions. Do not exceed recommended dosage.​
Storage instructions:
To be kept in a cool and dry place (<25°C) and away from children. Dietary supplements should not be used as a substitute for a varied and balanced diet. This product is not intended to diagnose, treat, cure, or prevent any disease.
For allergens see ingredients.